The 24 Best/Worst Programming Jokes
Need a break? I've scoured the web (or at least a REDDIT thread or two) for the best programming jokes, so you don't have to. Here are 24 worth posting…
Two Dozen "jokes":
A common programming solution is to use threads. But then, two 'llyou hav erpoblesm.
Knock, knock.
Race condition.
Who's there.
I've got a really good UDP joke to tell you, but I don't know if you'll get it
A guy walks into a bar and asks for 1.014 root beers.
The bartender says, "I'll have to charge you extra, that's a root beer float".
So the guy says, "In that case, better make it a double."
An SEO expert walks into a bar, pub, public house, inn, restaurant, club.
Why is it that women find C to be more attractive than Java?
Because C doesn't treat them like objects.
There are 10 kinds of people in this world: Those who understand binary, those who don't.
If you like infinite loop jokes, check this one out.
In order to understand recursion you must first understand recursion.
Why do programmers confuse Halloween with Christmas?
Because OCT 31 = DEC 25.
In Canadian hexadecimal, why is 6 afraid of 7?
Because 7 8 9 A?
Why aren't octal jokes funny?
Because 7 10 11.
Your mama's so FAT she can't save files bigger than 4GB.
Why do Java programmers wear glasses?
Because they don't C#!
Why did the programmer quit his job?
Because he didn't get arrays.
What do you call it when a programmer throws up at IHOP?
A stack overflow.
A programmer started to cuss
Because getting to sleep was a fuss
As he lay there in bed
Looping 'round in his head
was: while(!asleep()) sheep++;
Knock, knock.
Who's there?
vi.
vi who?
vi aren't you using emacs!?
What kind of modem did Jimi Hendrix have?
A purple Hayes.
An int, a char, and a string walk into a bar and order some drinks.
A short while later, the int and char start hitting on the waitress who gets very uncomfortable and walks away.
The string walks up to the waitress and says "You'll have to forgive them, they're primitive types."
Q: What do you call a collection that has no methods and doesn't do anything?
A: A listless list
A group of DBAs walk into a diner.
One waved over the waiter: "Can we join these tables?".
Frustrated, the professor slams down the phone.
His colleague pops his head in to investigate, "What's the matter?"
"Oh, its these damn students. They keep asking for us teach low-level languages."
"So?"
"So… if I told them once, I've told them a thousand times: There aren't classes in C!"
There's no place like 127.0.0.1
Various Sources: Source 1, Source 2
Bonus Material:
Okay, how about some more bad programming humor to groan at?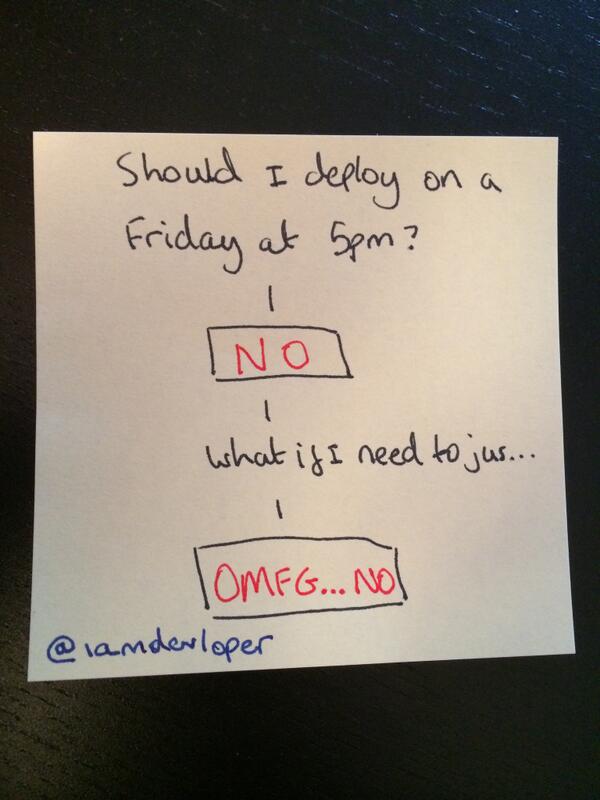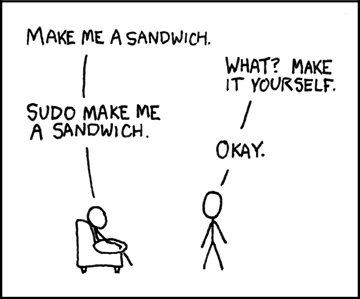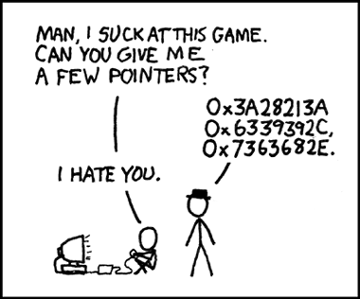 All images are hosted on their original sites, so check there for source.
Finally, some videos:
Now, I'm sure whatever you were avoiding needs your attention. Get back to it and write some awesome code … or go outside and take a walk. You have my permission to say "Hello" to someone new.